Categories > Conifers > Arborvitae
Arborvitae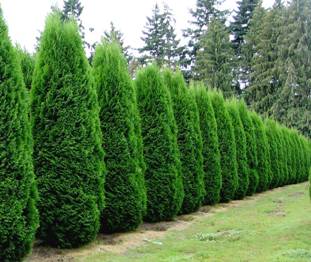 Arborvitae is an evergreen tree with bright emerald green foliage.

Arborvitae will typically reach a height of 20 feet and have a spread of about 6-8 feet.

They make an excellent screen to give privacy from neighbors, and can grow at a rate of about 2-3 feet per year.

Below you can see a before and after photo of Arborvitae planted for privacy.
---