Categories > Shade Trees > Katsura
Katsura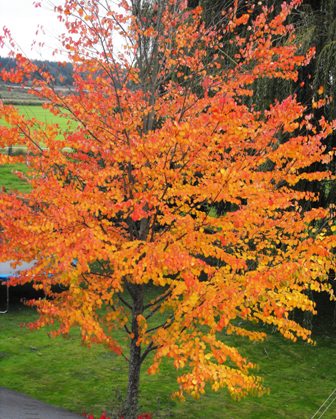 An upright, gracefully branching tree native to China and Japan.
It is a handsome ornamental tree planted widely for its broadly oval form
Grows up to 50 feet tall.
The somewhat heart-shaped leaves are reddish purple when they emerge, turn green as they mature, and become yellow to scarlet before they fall.
The katsura tree makes a good landscape specimen not only for its form and foliage but also for its relative freedom from insects and disease.
---