Categories > Flowering Trees,Small Trees > Styrax
Styrax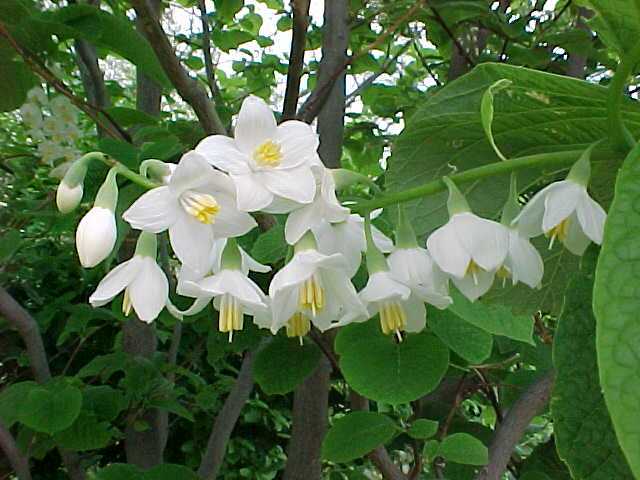 The Styrax is a small, graceful, deciduous tree. It has a mature height of approximately 20' to 30' and a spread of 15' to 20'. It has a slow growth rate.
Foliage is dark green in summer, yellow to red in fall, although not dramatic. Flowers are white, 3/4 inch wide, bell-shaped with a mild fragrance similar to honeysuckles.
This tree is extremely beautiful. The fruit looks like small green olives, somewhat ornamental, late summer, leaves drop by late fall.
The trees shape is a rounded canopy with horizontal branching pattern.
---