Categories > Shade Trees > Liquid Amber
Liquid Amber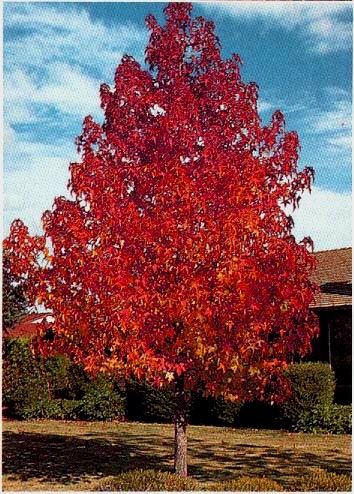 The Liquid Amber is a deciduous tree.
It has a mature height of 60 - 80 feet with a spread of 40 - 50 feet.
Liquid Amber is a rapid growing shade tree usually grown for its excellent fall color.
It has an upright pyramidal growth habit in its youth and then becomes spreading, irregular and open as it ages.
The star shaped lustrous dark green foliage turns a spectacular fall color, often a combination of green, yellow, orange, red and purple foliage, but sometimes solid crimson, burgundy or scarlet.
The bark has a corky appearance.
---