Categories > Shade Trees > Red Maple
Red Maple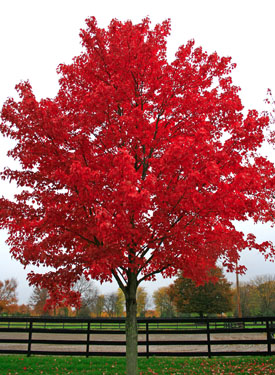 The Red Maple is a deciduous tree. It has as a medium to fast growth rate. The mature height is approximately 40'-60' high by 40'-60' spread.
The leaves are green and turn red in the fall. The bark of the Red Maple is thin, smooth, and gray when it is young. Older Red Maples have bark that is dark gray, rough, and scaly.
The shape of this variety is pyramidal when young, rounded to oval crown with age. 
---