Categories > Flowering Trees,Small Trees > Saucer Magnolia
Saucer Magnolia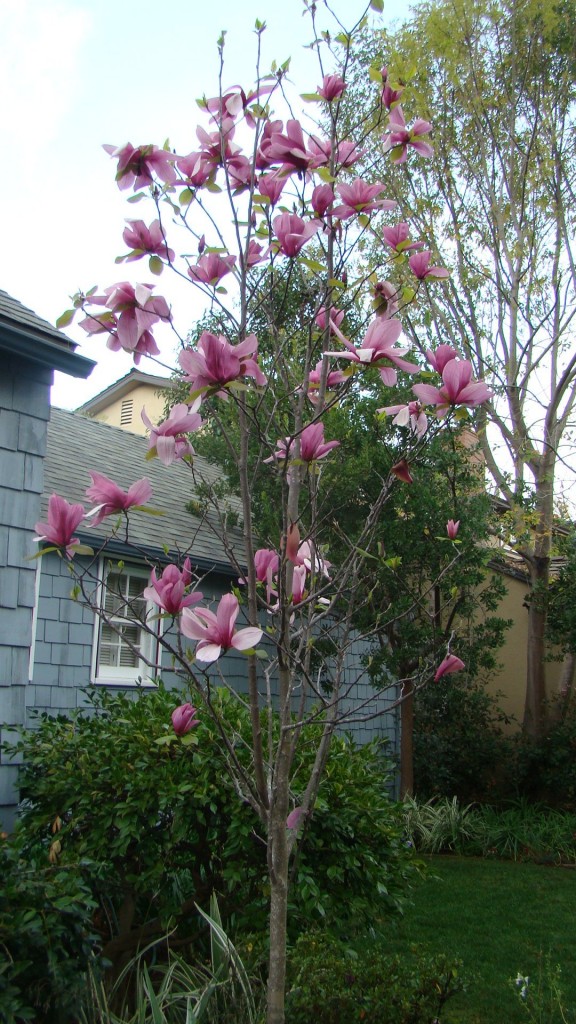 The Saucer Magnolia is a deciduous tree. Has a vigorous growth rate. The mature height is approximately 20' high by 20' spread
The flowers are large, deep rose/red/purple with whitish interior cover the entire tree in spring. Displaying a stunning bouquet of flowers throughout the tree. 
The trees shape is upright when young, spreading when older.
This tree is available in single trunk like the picture above, or in multi trunk like the picture below.
---