Categories > Shade Trees > White Oak
White Oak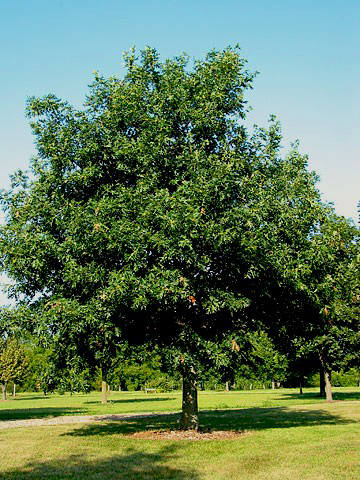 The White Oak is a deciduous tree.
It has a fairly slow growth rate and the mature height is approximately 45' high by 45' spread.
The White Oak has red to reddish purple fall colors.
This variety has a rounded shape. It is one of the noble oaks, and is claimed by several states as their official tree.
---