Categories > Conifers > Italian Cypress
Italian Cypress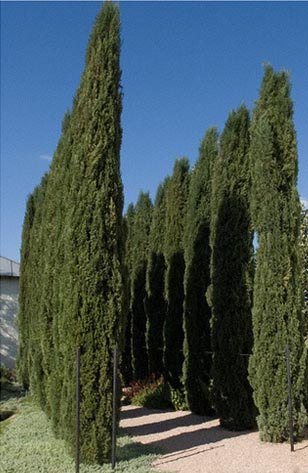 The Italian Cypress is a medium-sized conifer that can grow as tall as 30'-40' high, 4'-6' wide. It grows as much as 2-3 ft per year.
Italian Cypress trees give height without taking up a lot of room. It is densely branched with a narrow columnar form and symmetrical shape.
Makes an excellent privacy screen when installed in a row with other Italian Cypress.
---