Categories > Flowering Trees,Small Trees > Weeping Flowering Cherry
Weeping Flowering Cherry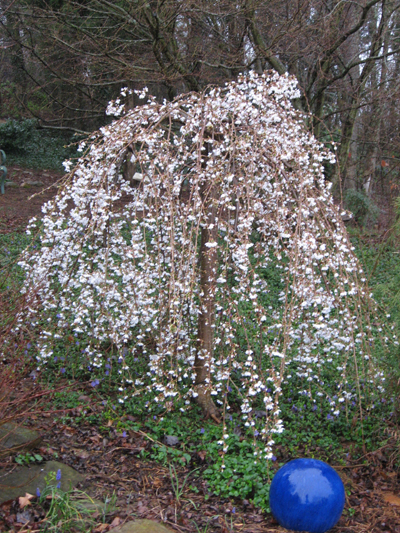 The Weeping Flowering Cherry is a deciduous tree. With fall colors that are yellow orange or bronze.
This tree has a medium to fast growth rate. The mature height is approximately 10'-15' high by 8'-10' spread
A small tree with graceful weeping branches. Showy large pink or white blossoms emerge in the spring before the foliage emerges. The summer foliage is glossy, dark green and serrated. Fall color is a mixture of green, orange, chartreuse, and yellow.
The bark is bronzy-brown, smooth, and attractive.
---