Categories > Shade Trees > Jaquemontii Birch
Jaquemontii Birch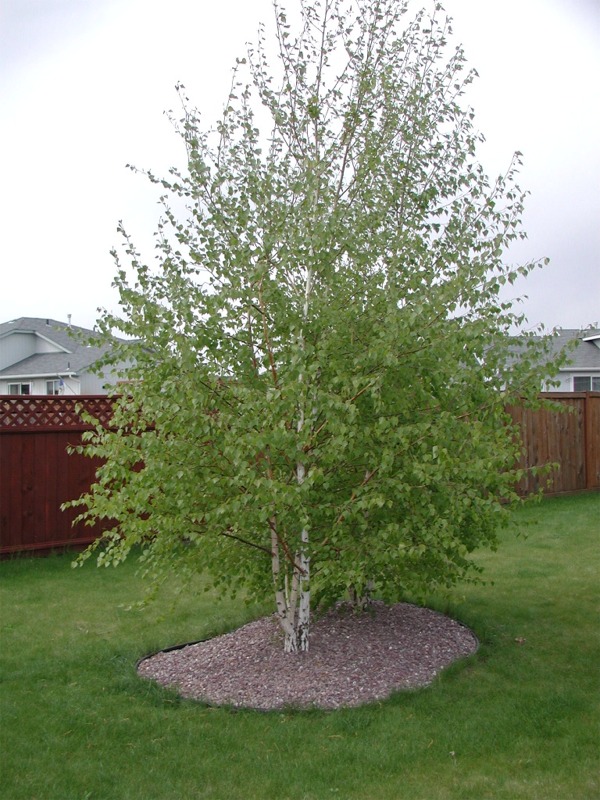 The Jazuemontii Birch is deciduous tree with golden yellow fall colors. It has a fast growth. The mature height is approximately 30"' high by 20' spread.
The trees shape is upright, oval, with low branches
The dark green leaves turn golden yellow in the fall.
Starting even when the tree is very young this Birch has the whitest bark of all the birch varieties. The white trunk makes a stark glowing contrast against darker foliage.
This tree is available in multi-trunk
---