Categories > Shade Trees > European White Birch
European White Birch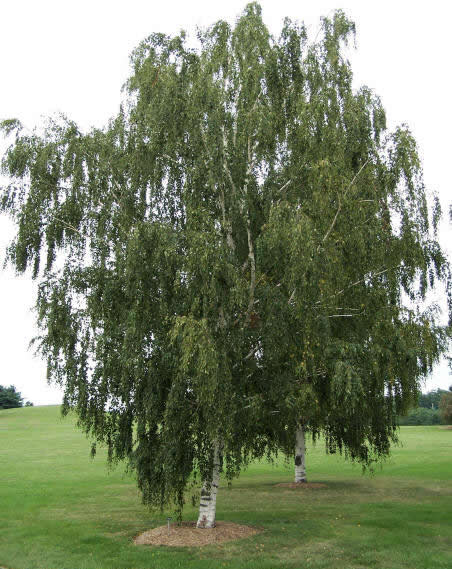 The European white birch has rich green leaves with saw-toothed edges that change to yellow or yellow green in fall.
The tips of the branches turn downward giving the tree a soft, graceful, and delicate outline.
Considered to be a good lawn tree.
Bark on young trees is white . Older trees have darker, fissured bark at base. This is a fast growing tree. Mature height is approximately 40'-50' high by 20'-30 spread.
---